J-345™ Hot Tub Specifications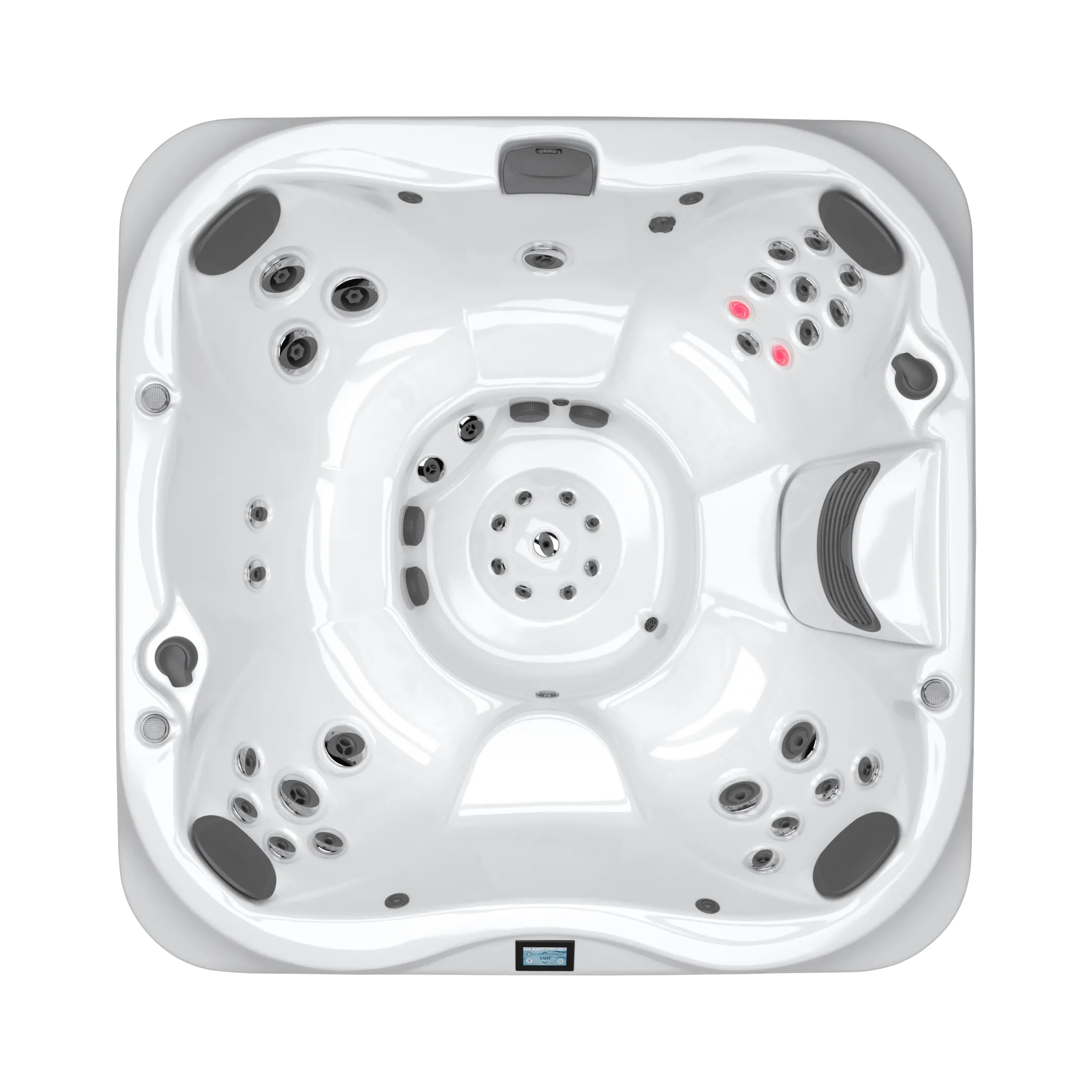 With room for up to seven adults, the square J-345™ Hot Tub is moderate in size and offers ergonomically designed seating. This J-300™ Collection hot tub model comes equipped with superior PowerPro® Jets, a HydroSoothe™ no-splash jetted massage pillow and delivers a relaxing massage in the PowerPro® Therapy Seat.
Enjoy the comfort of the contoured seats and the sophisticated ProFinish™ cabinetry and optional corner accent lighting. Browse other J-300™ Collection models to experience additional spas with more jets or smaller tubs. Once you've decided on your perfect spa, check out our assortment of accessories for Jacuzzi®® Hot Tubs to complement your outdoor spa setup.
The SmartTub® System can help you take an advanced approach to hot tub ownership. Connected via an app, you can monitor, control and interact with your Jacuzzi® Hot Tub from afar. Not to mention access to a number of helpful resources and support.
Designed with safety in mind, the exterior lights installed into each Jacuzzi® Hot Tub can help guide you when entering and exiting the hot tub after dark. This exterior illumination can also contribute to the style and atmosphere of your backyard space. Complete with LED technology, these lights last longer and cost less to operate.
Your Hot Tub at Your Fingertips
Connect to your hot tub via a smartphone app to monitor and control your hot tub from afar, with the SmartTub™ System.
Fill out the form to send us a message and one of our experts will get back to you shortly.